American Coalition for Filipino Veterans Inc.

HOME | CONGRESS | Contacts | DONATE | FACTS | Heroes | History | JOIN US | Links | Mission | Members | News | Philippines | Releases | VIDEO | $15K

Equity Fighters in front of the Capitol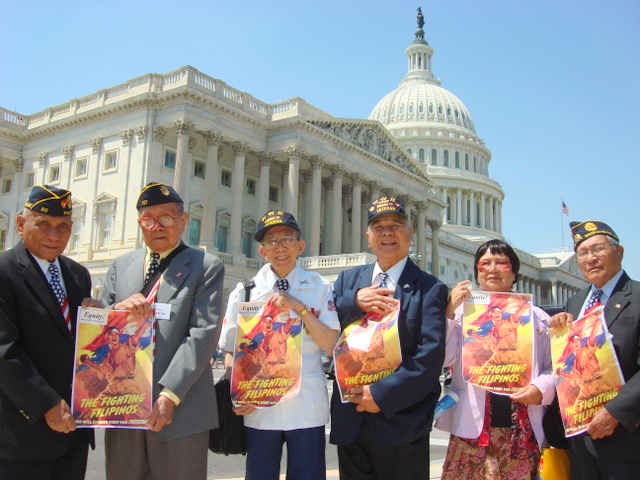 ACFV leaders Guillermo Rumingan, Nick Casino, Fred Diaz, Jack Tejada, Monina & Jose Nuega, May 2008

VICTORIES!
Filipino Veterans Equity Compensation Signed into Law by President Barack Obama Feb. 17, 2009!
Stimulus Law Provides $198 Million for Filipino Veterans, Congress Recognizes World War II Service.

Click on the US Citizenship & Immigration website.
Promote the Humanitarian Visa Program
for Filipino Veterans Family Reunification.
Join us! Actions speak louder. We deliver results.
AMERICAN COALITION FOR FILIPINO VETERANS, Inc.
867 North Madison St.,
Arlington, VA 22205
Phone: 202 246-1998 (DC) or 213 626-0485 (LA)